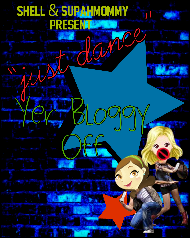 Now this is what you call dedication my friends.
The Baby has been sick the last two days and it has been pure MISERY around here. No sleep.
But what do I do? I drag myself out of bed with a total of about 4 hours sleep in 48 hours, and I just dance.
Dedication.
High Score: 6075
Linked at
Shell's
and
Supah's
.